What is Logbook of The World? Advanced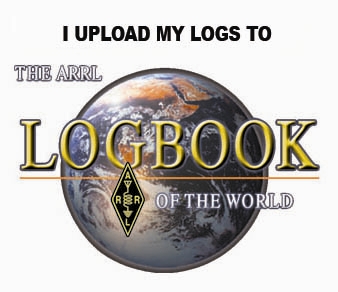 New Call Sign - Vanity Call Sign - Changed Call Sign
If you have received a new vanity call or had your primary call sign changed simply request a certificate for your new call sign.
After you upload the certificate request use the username request form to inform the Logbook of The World staff that you changed your primary call and you would like your LoTW username to be changed as well.
You will not wait for a postcard for this action to happen. You will be notified when the name change has occured.
Your logon password will not changed.


1x1 Callsigns And Special Events
Special event logs can be uploaded to LoTW.

QSL Managers
QSL managers can use LoTW to upload logs for the stations they manage. Whether you manage one station or dozens of callsigns Trusted QSL can accommodate your needs.

DX-peditions
Uploading DXpedition logs ensures that DXers get credit for a new one and reduces the risk of sending a highly prized commemorative QSL card to be verified.

LoTW For The Mobile or Portable Operator
If you signed your call using /m or /p or some other identifier then you will have to request a signed certificate for the appended callsign. Geographic information is managed by your station locations in TQSL.

Fixing a QSO
If you made a mistake with a QSO follow this link to learn how to correct it.

Moving LoTW To A New Or Second Computer
Moving your certifiacte to another computer or using LoTW on a second computer is easy when you follow this simple procedure.

Club callsigns
Your club can use Logbook of The World too. Managing your club account is not different than your personal account however the club account is kept separate from your personal account.